The power of designer paper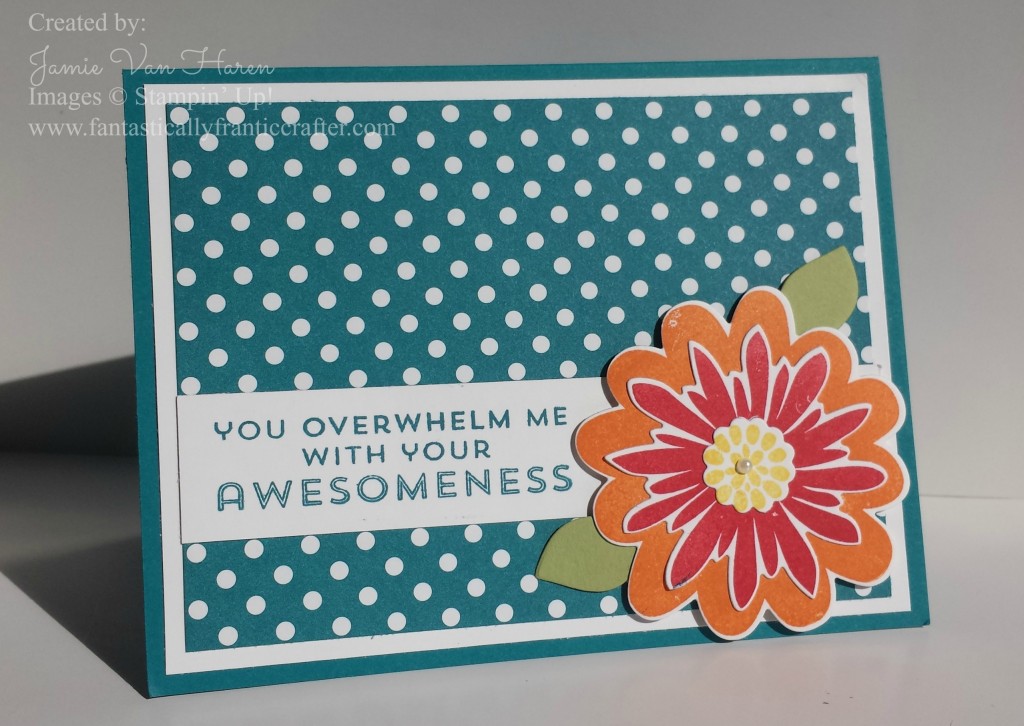 I love when you can use a pretty designer paper to do all the heavy lifting for a design. All I had to do was add a splashy colored flower and a sentiment. This particular design comes from the regals designer series paper pack. I love to use the color family packs because then I can match the paper up with all the inks easily for monochromatic projects.
The sentiment comes from the same stamp set as the flowers, Flower Patch. While I haven't used that set as much as I would like, the possibilities I find on Pinterest are endless.
Don't forget Sale a bration is still going on, for every $50 of merchandise you get you can select one free exclusive product ranging from stamps to paper to washi tape.
Product List