For the men in your life
So wanted to make a manly birthday card yet be fun and goofy at the same time. So I opted for the muscle men in the Guy Greetings set plus the Bombs Away Photopolymer set for the inside sentiment. I laugh whenever I read these silly phrases, they are good for outside or inside the card.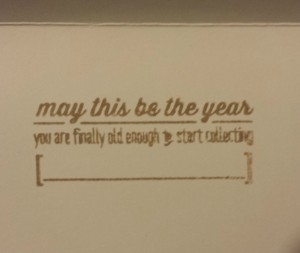 Now here is a good case of why you prep your photopolymer sets when you get them. See the not quite perfect stamping on the side? I rushed the priming time on it and ended up with a not so crisp image. I rub my brand new photopolymer stamps along my skin or an eraser or something to "rough" up the stamp to be ready for ink. I only have to do this for stamps that are meeting ink for the first time so I shouldn't have this same issue the next time I use this sentiment.
And this sentiment allows for so many funny possibilities. Since this is for my husband's friend, I will let him fill in the blank on this.
Product List