Don't forget to thank your social media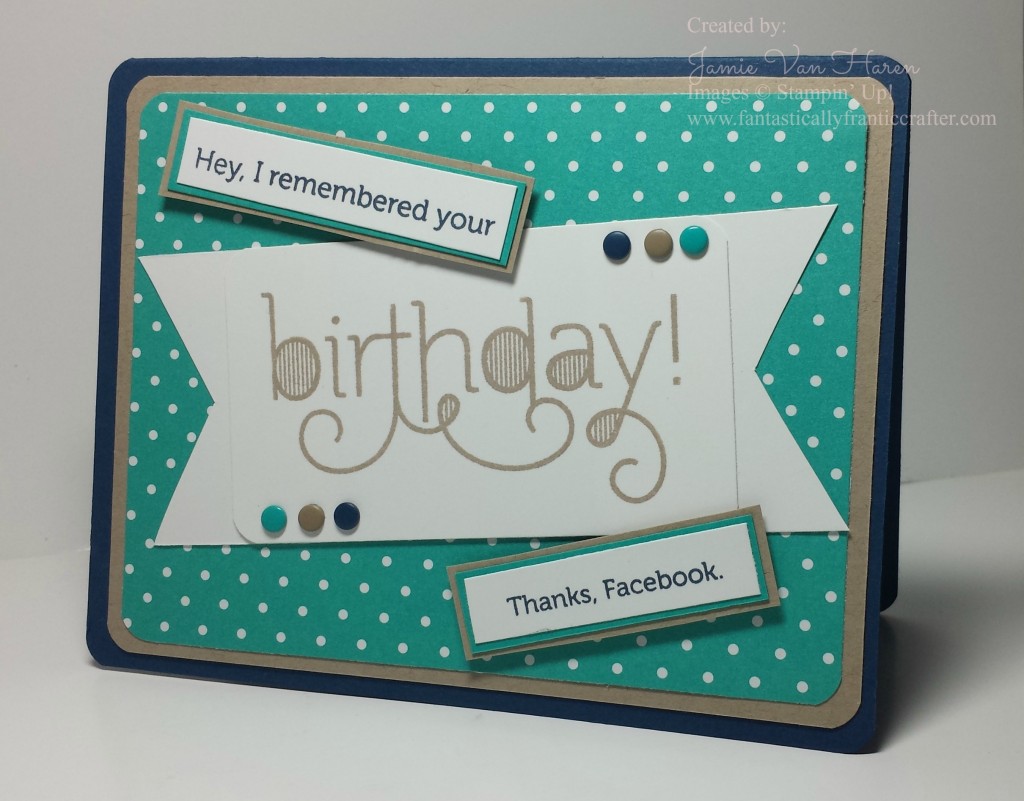 I love this age awareness stamp for so many reasons but the one for today is the fact that it has the "Thanks, Facebook" stamp in it. I can't tell you how many times I almost forget people's birthdays but good ole Facebook has it right there in my event calendar just so I don't miss it. I really tried different things with this one. It is far from my usual style. I do use some of the recently retired designer series paper in Bermuda Bay but it can easily be switched out with any of the new designs.
Have you checked out the new catalog yet? It's full of super great things in all sorts of styles. I'm still waiting for my new stuff but rest assured the moment I get it I will be making all sorts of good things.
Product List