Time to say goodbye again!
Well it's that time of year again. Time to find out which of our favorite products aren't making the jump to the 15-16 catalog. There are a  few old favorites on there as well as a few surprises. Many of these items will not be available long so if there is anything you are on the fence about, take advantage quickly! You would be shocked at how many things are already gone. Now once we get the old cleared out then I get excited for the new. I can't wait to see the new 15-17 in colors!  I am a purple fan so I hope we get something in that color family.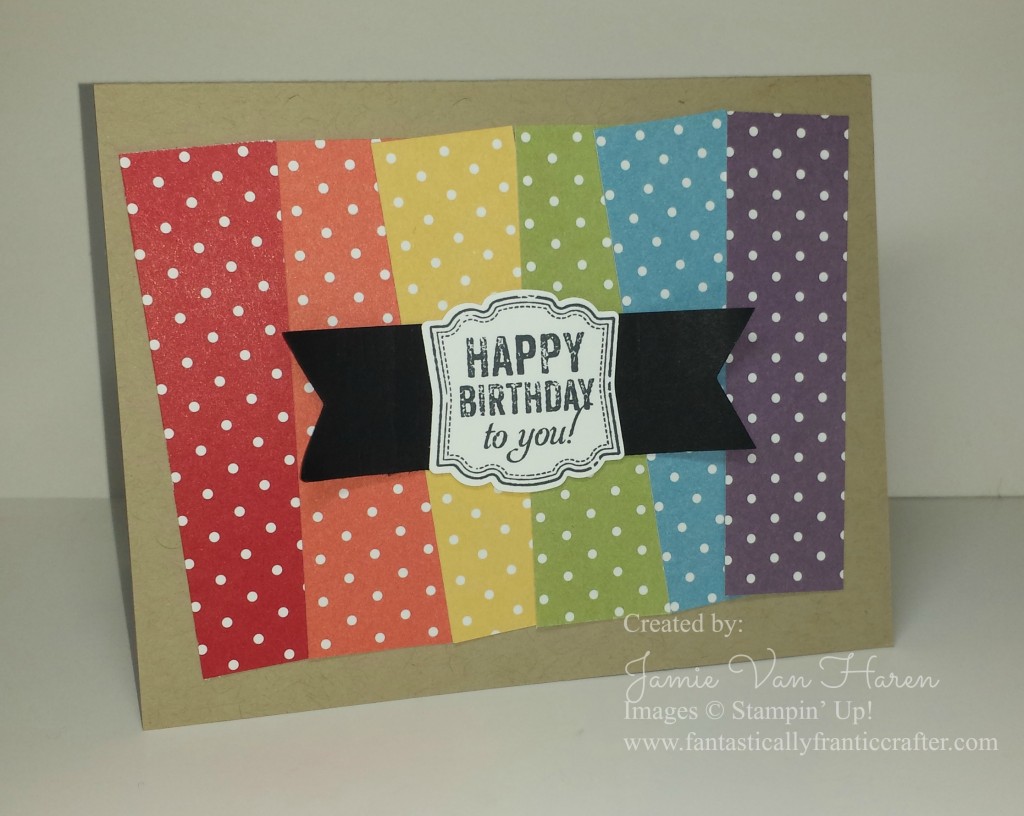 This project highlights several items that are going to be leaving. The pretty paper, the punch, the stamp…so many things to say goodbye to.  At least this is also a good way to say adios to that growing scrap paper pile as well. These strips were all in my scrap container so I didn't have to cut anything extra. Easy peasy. Add in the sentiment and the banners and you have a fun birthday card with a bright rainbow feel. And as of the time of this post, all these supplies were still available.
Product List