Coloring for adults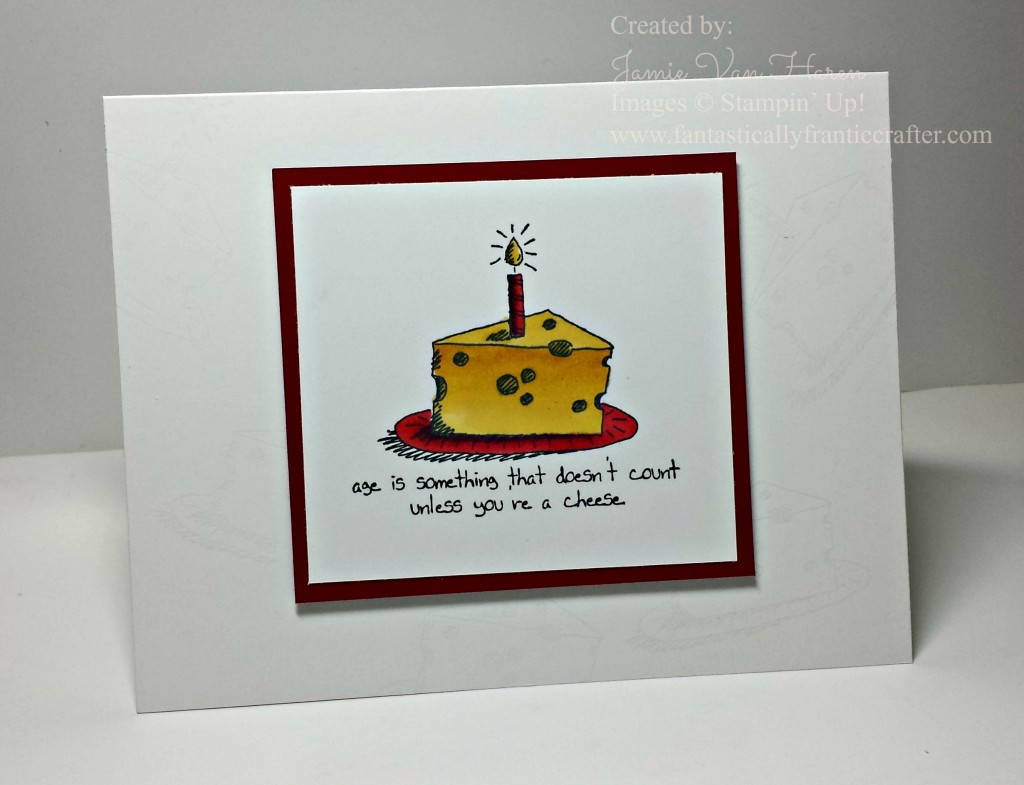 So this simple card has one big thing…coloring! Using the SU Blendabilities on the sentiment image lets the image pop out from the white. The extra bit of CS behind it helps layer it out from the background.
If you notice, I used an embossing ink and the cheese of the stamp to add a faint background image to the base of the card. Here is a close up of it.
Easy way to add a small detail but not overwhelm with colored images all over.
So thinking about coloring, I am hosting a coloring class the 22nd of February that will explore blendabilities, watercoloring and more. Check my facebook page as more details come out.
Product List