Mixing two crafts into one
For this card I used my skills as a paper crafter as well as broke out my sewing needles. It ended up being a neat experiment.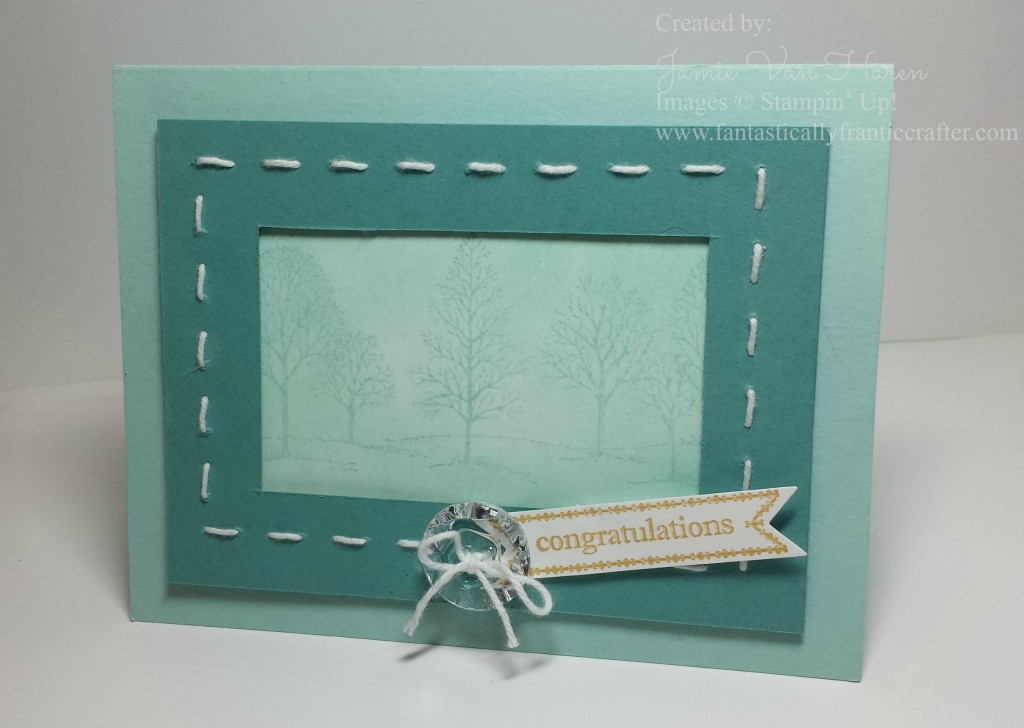 I used the white linen thread as my stitching. I would suggest using the paper piercer and the pack with the lines on it to make your outline for your needle. Check below for the entire list of supplies I used.
I couldn't decide if it needed a sentiment but then I decided I could use it to pop a little extra color out. The crushed curry works in a way I wouldn't have tried usually but it's just enough contrast to be interesting. I love the picture frame feel of this. I started with the trees and the whole card developed from there. It is definitely a different feel from my usual projects.
Product List