Making your own embellishments
So today's project features an embellishment I made myself. Below you will find directions on how to make these yourself.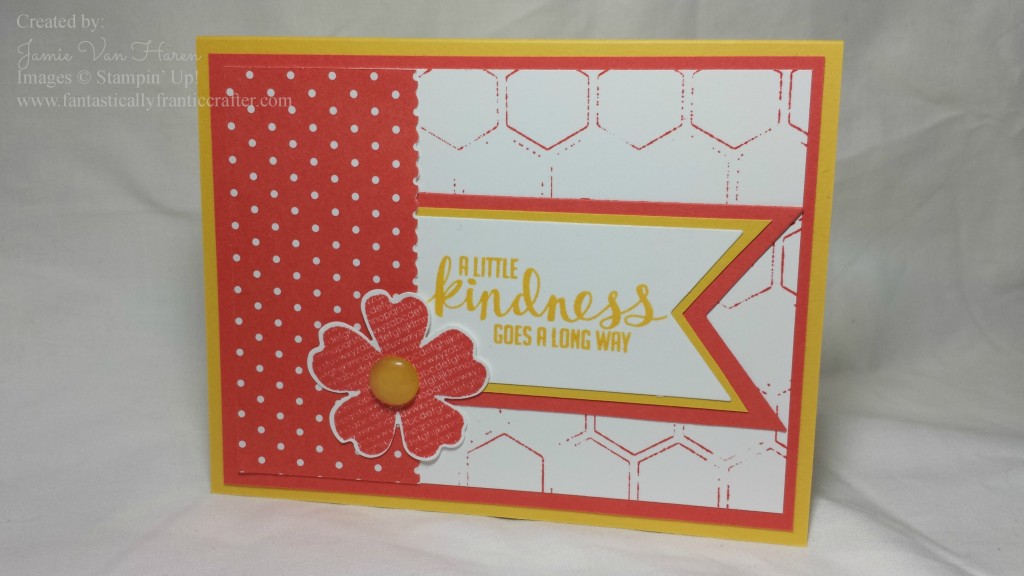 The center of the flower I made using these tools shown below-
I have a low/high dual glue gun (set to high), my Stampin' Blendabilities marker in Dark Daffodil Delight and my Silicone mat. First step is to color a large area of your silicone mat with the marker. You will want to do this right before you lay down the glue because alcohol ink dries really quickly. Then lay a bead of glue right on top of the colored area. Once it is cooled you will want to wipe down your mat so the ink doesn't stain. I did a bunch at once and the first colors started to stay around but if you use 70% rubbing alcohol that cleans up the mat nicely.
Here are the few I did today. I recolored the back of the bigger Wisteria Wonder one just to try it out. Otherwise this is what they turn out like and the yellow was just that bright on its own,  I was impressed.
Don't worry if yours aren't perfect circles right away. Just make sure your glue gun is good and hot before you lay down your glue. These are pretty easy to make and so easy to get hooked. I didn't need this many but I wanted to just see what each color did. I even thought about doing a mixture of colors in one dot but decided that that was a project for another day.
Materials used: