Convention Submission #1 and #2
Getting ready for convention next week so here are a few of the pieces I submitted for display. Now all these items have to be made with current  SU! products. I won't be listing a materials list for these because there are two of them and that is overwhelming.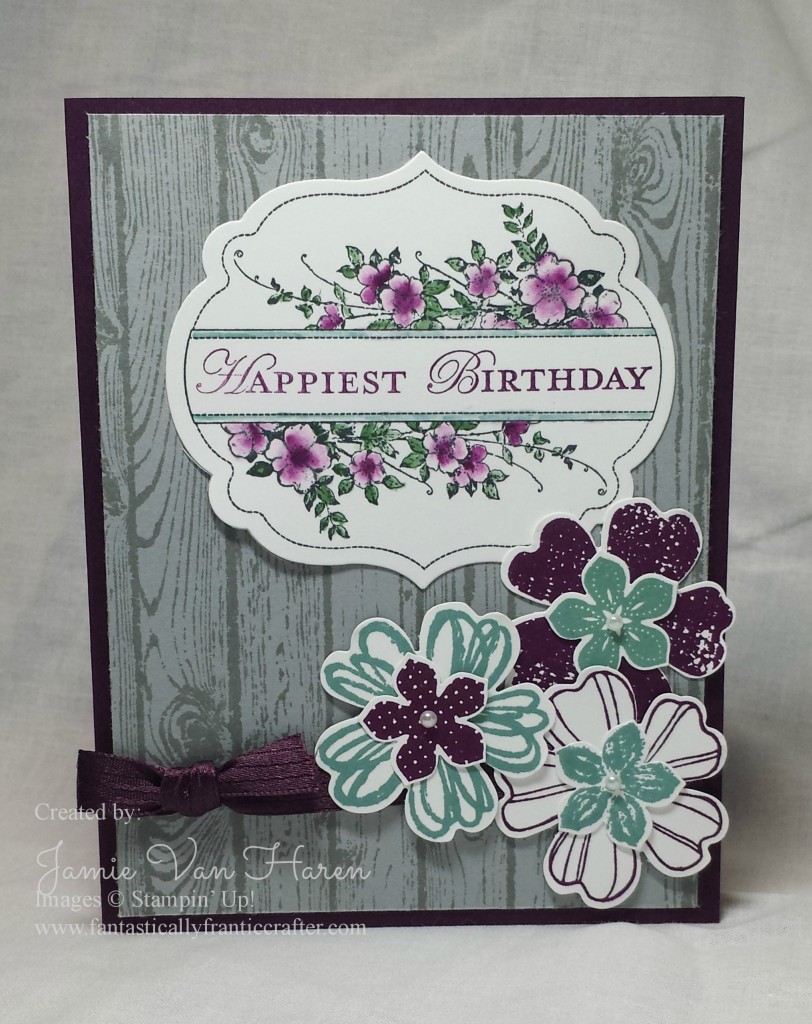 This is one of my three cards I am entering for the display at convention. Our theme is nature so  I picked wood and flowers for this one. I am loving this background stamp, and there are so many cool color combinations you can do with it. For this I stuck with the new colors Blackberry Bliss and Lost Lagoon. I stamped Smokey Slate onto Smokey Slate paper. I used the blender pens to watercolor in the flowers and the lines around the sentiment. And of course I throw in a little of the new in-color ribbon. That stuff is just awesome!
Piece Number 2 is a scrapbook page I made for my son. He loves the fall time because of the falling leaves.
I finally broke down and bought the Lovely as a Tree set I kept eyeing up. I inked once, stamped three times per stamp. That gives the colors a nice fade to them. I picked the sentiment from MDS and printed it on my home computer. It's a great way to have access to a lot more content and you can adjust the image sizes. Fun way to add digital to traditional.
Next posts will be coming rather quick in comparison but I will show off a few more convention goodies before I leave!