Convention day 2 & 3
So I had such a hard time blogging about convention on my phone I waited until I got home. Wow what a fantastic vacation that was. I am so inspired to create something that I don't know what to do first.  Here are a couple of picture highlights from day 2 and 3. It's going to be my longest winded blog post to date!
Day 2
The Stampin' Up! president and COO teaches us and stamps for us. I just love how he shows that this is something everyone can do. Attended a great class with the hilarious Bonnie Thurber. She is always a crowd favorite. I got to play more with the new blendabilities markers. So much fun! And they are always continuing to look into ways of making these awesome markers even more awesome.
Friday night was awards night and the awesome after party. We got to celebrate two of our friends making it into founder's circle this year. Whoo-hoo! And of course, I stamped. Instead of one card, we made this neat pocket that holds three stamped note card sized cards and envelopes. And the only stamp set we needed to use was the Amazing Birthday set. Isn't it awesome? I am so excited to have gotten that star die for my big shot. In just a few weeks you will hear more about a big shot promotion going on in August.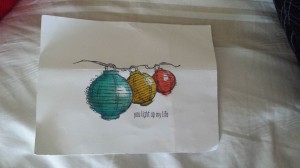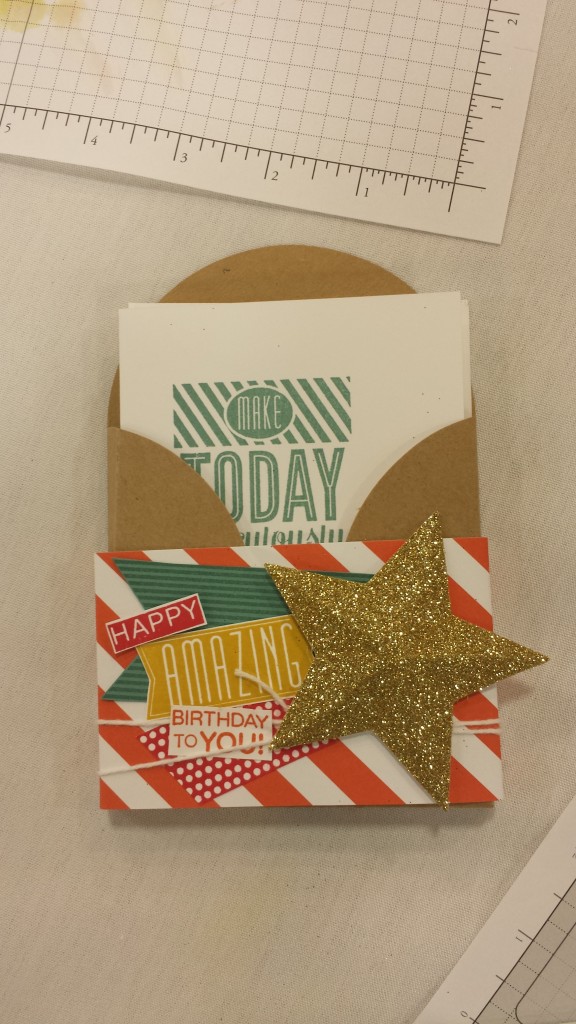 Day 3
I got to learn so much in my classes on day three I don't have too many pictures to share with you but here are a few.
I got to attend classes with Carrie Cudney and Holly Linford, sadly none of my pictures of Holly turned out. Such great speakers and such great knowledge to share. Saw this neat example of blendabilities coloring, just what I needed! Sarah showed us how to change up the Halloween wreaths and I got to do some shopping from the not-yet-released holiday catalog! Oh and I didn't have to buy all those stamp sets, Stampin' Up! just loves to give free stuff away at convention!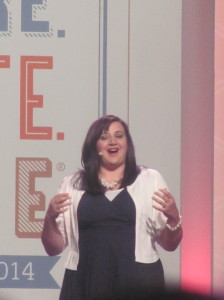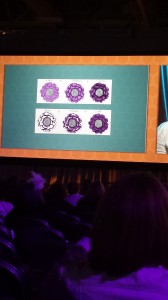 And just for fun, a few random shots from all three days. If you want to come check out the fun for yourself, all you have to do is join the team!