For a little WOW factor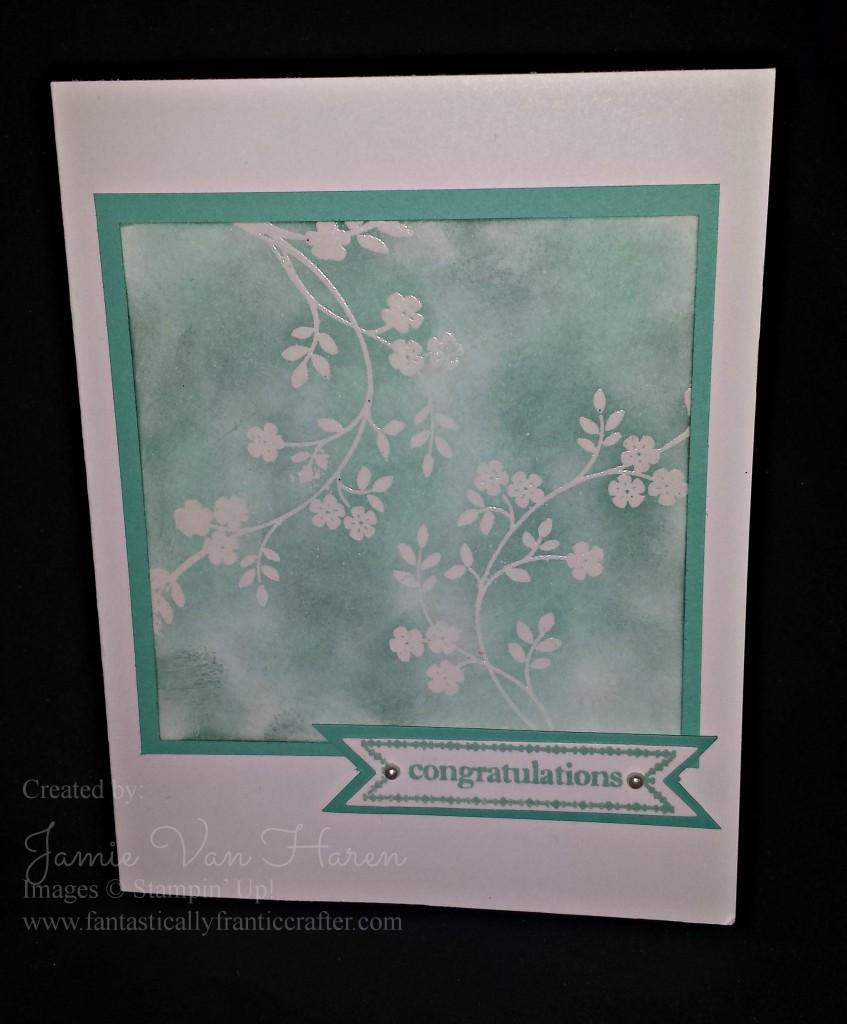 Hoorah for having full internet again! It's time for another project.
So this card was really quite simple to make but anytime you add in some emboss resist, bam instant wow factor. I did this for a swap so I had to cut, stamp and emboss many of these but just one is super quick. I used my sponge daubers to add in the layers of colors  over the embossing starting with the lightest shade and then going darker.  You could even use and embossing folder on the white base to add a little extra for not so much extra time.  What I like is that it is so generic you can hold on to it and use it for any type of celebration.
Materials used: