Dad Card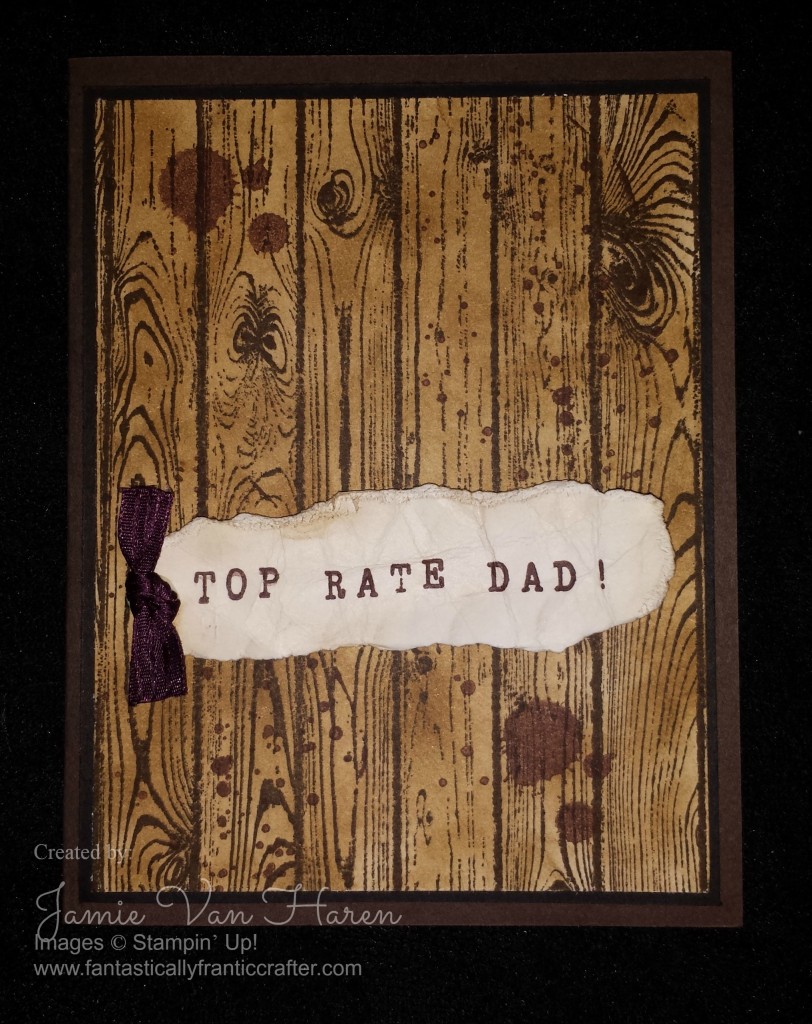 So here is a great father's day card using the background stamp hardwood which is in the mini but will carry over. I added some gorgeous grunge to make it look more like my dad's work table. I created the sentiment with my new alphabet rotary stamp. I am so loving this thing. It lets you create all sorts of fun little sayings. I discovered that I could make a really cool colored look by first coloring the background image with a lighter brown then going over it with a darker brown. Unfortunately I can't remember which browns I used! I had difficulties finishing off this piece since both the dad's in my life are not frilly people. I used a bit of the new 2014-2016 in color Blackberry Bliss ribbon to add a knot to the purposely crumpled sentiment. Adds just enough.
And we can't talk about new things without saying goodbye to some old. With my last week of school for this semester coming up I haven't had time to do extra crafting so instead I thought I would say bon voyage by picking some of my favorite projects I have featured on here.
En Francais
How I have loved this set but alas it's time has come to be retired from demonstrating. However, I think it will be a while before I would get rid of it from my personal collection.
All Wheel Stamps
Wheel stamps were the reason I loved SU so much starting out. I do like what they have coming up but for larger scrapbooks, it just won't be the same. Here has been my top favorite wheel- Very Vintage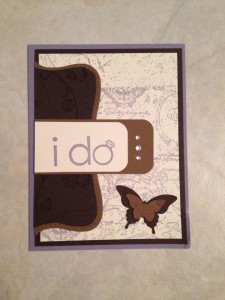 And last one for today,
Make a Cake
A fun one but not one of my go to's. Still cute what you can do with it all.