Bursting with a springy feel
Thank you to all who hung in with me during my hiatus. While I don't have the ability to return full bore yet I will be back to at least once a week posts.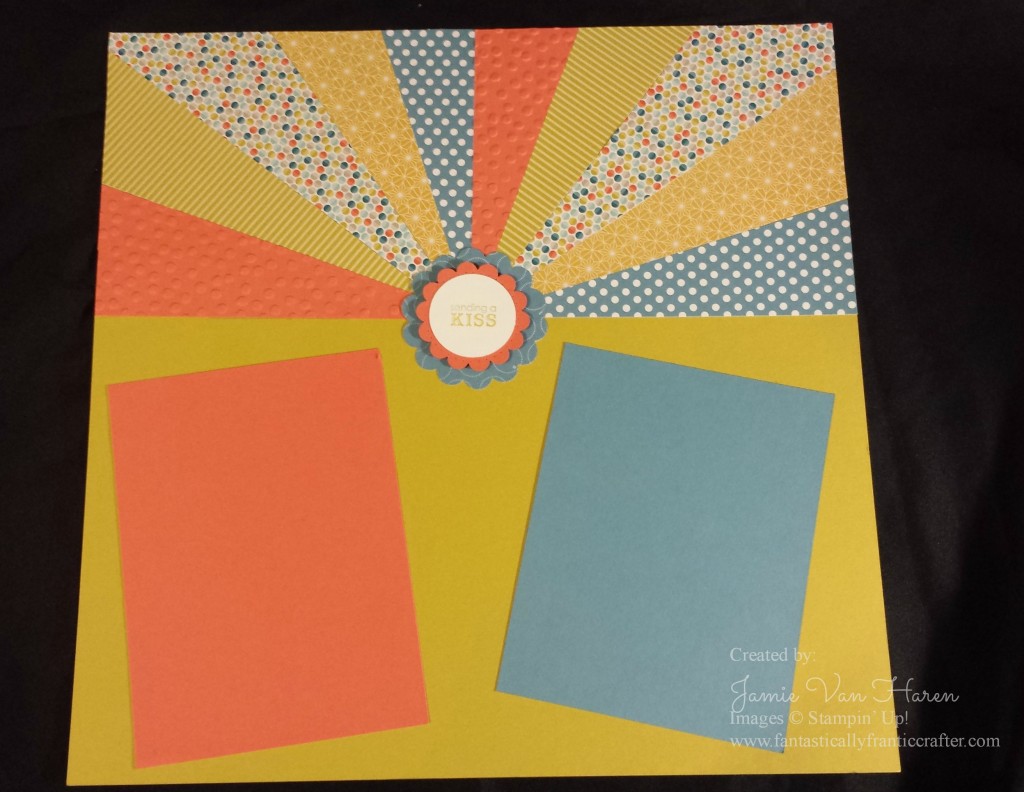 Here is a scrapbook page I made trying out the sunburst technique. I am a little too particular to be really good at this but it did turn out ok. What helps is SU's double sided paper. Cut one rectangle into two triangles and bam you have two different patterns you can use.
Have you taken advantage of free rewards from Sale a bration yet? There is still until the end of March to get in on this deal. One free product for every $50 of product bought!  I'm well on my way to earning almost everything that is available. I love free things!