Another fun way to hold cards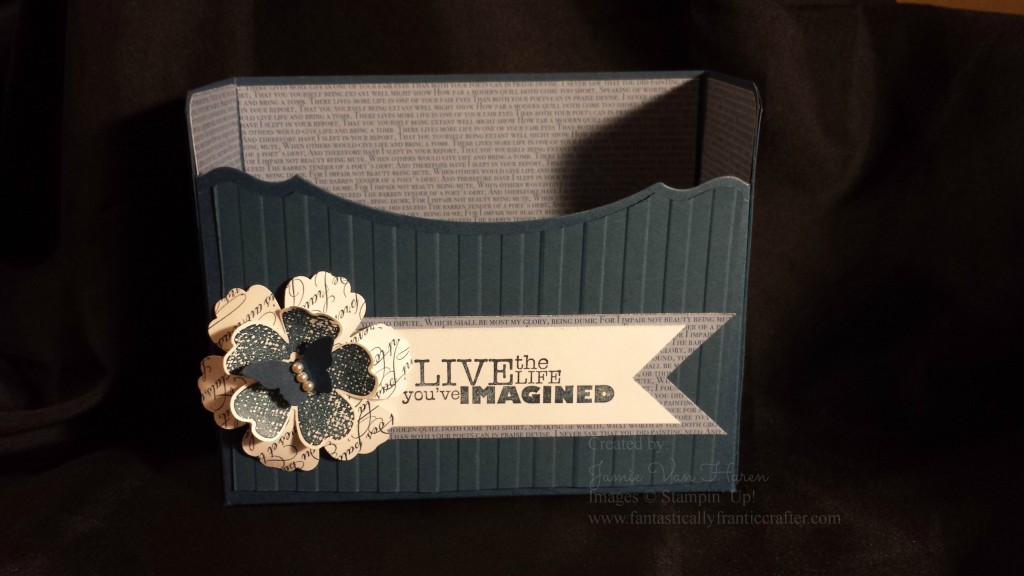 So here is the cute holder I made for the fundraiser. I experimented with the flowers using the flower punches and topping it off with the butterfly. I love the look of the En Francais as a flower. It gives a definite contrast to the flower shop version. This color is Midnight Muse which is one of my favorite of the soon to be retired In-Colors. The nice thing I like about this holder is there isn't a real need for a top. It's got retired dsp on the inside so even the inside is decorative. I added the striped panels to the outside to give extra dimension but I didn't want to have to worry about crushing the embossing if I had done it to the original box frame.
The next few posts will include the cards that will be filling this lovely box as well as sharing a few favorites from fellow demos I got in a swap. It's so neat to see the types of things other creators are doing.
Materials used: