Year in review
For the next posts I will be showing cards that incorporate those things we said goodbye to in 2013 as well as some new things we will be saying hello to in 2014, leading up to the start of Sale-a-bration. We have already met a couple of new players for 2014 so lets revisit some we said goodbye to as well as said hello to in 2013.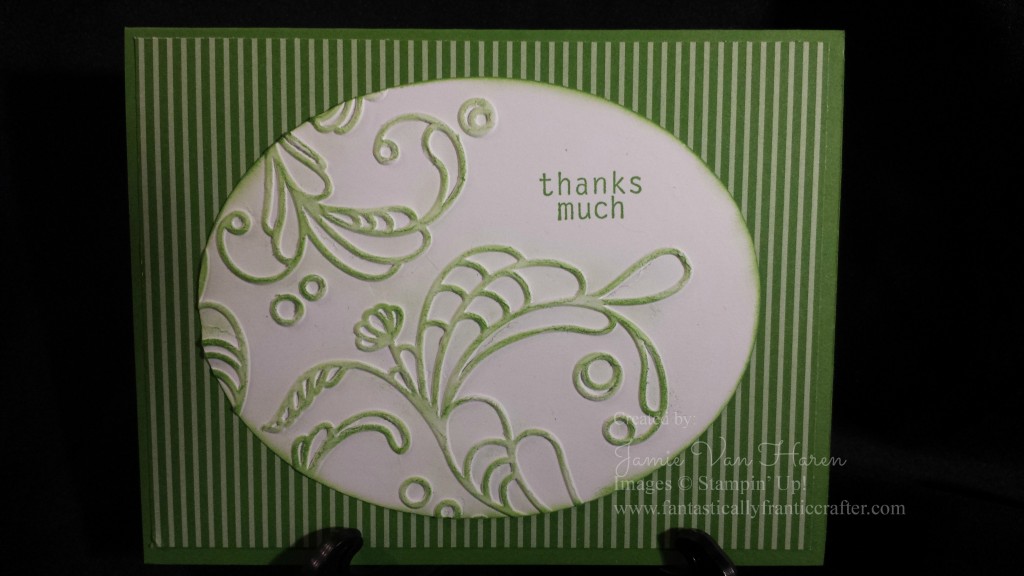 This card has all sorts of things coming and going in it.
1. The 2013 retired Elegant Lines folder, my favorite. I may keep this around still for a long time.
2. The soon to be retired Gumball Green from the 2012-2014 In colors although this particular pattern dsp IS already retired (But currently on the Clearance rack for cheap!) We only get to enjoy this color until June.
3. Oval framelits, a 2013 newbie in the occasions 2013 catalog and made its way into the annual.
4. Six-sided sampler made it's way to use via the 2013-2014 annual catalog and boy has it been popular. Even though there are no hexagons on this, I pulled the sentiment from it to use it on its own.  Just to show you how versatile your sets can be.
Next time we will revisit my favorite birthday greeting (as well as see some hexagons!)