Inspiration from all over
This is just the first of what I'm sure will be many different projects featured from inspiration found from things I have around my house. Today I was organizing my bookshelf and was putting magazines away in my cardboard holders when it dawned on me I could do the same for my cards in a mini holder. I found several images of such things on Pinterest but hadn't really gave them much thought before. I didn't really check to see if instructions came with any of those pictures, besides I like experimenting and had tons of extra 12×12 paper laying around. I messed around with different measurements, areas to cut, stuff like that before I got to this size. What I like is that there is so little garbage leftover from mine. I only had to cut a few, mostly decorative purpose, areas out. Less waste! And there wasn't a lot of tools needed either. I think the fanciest thing I used that was really needed was a score board.
Before you get started make sure you have all your needed materials. This list will include all the things I used but not all of them are necessary, some are just helpful.
Tools:
One 12×12 piece of cardstock
Scoreboard
Scissors
Bone folder (opt)- I prefer to use the bone folder to make my folds nice and crisp but it is unnecessary
Adhesive- I suggest sticky strip for 3D projects, however I didn't have any on hand when I made this so I used a liquid glue adhesive. I prefer the really strong stuff so I used Tacky Glue
Cardboard template- this is only necessary if you plan on a fancier cut like what I did. You can easily just cut a 45 degree corner off as well, up to you!
Step 1
Score your paper at 4.5 and 7.5 line. Rotate paper 90 degrees and score at 6 and 10.5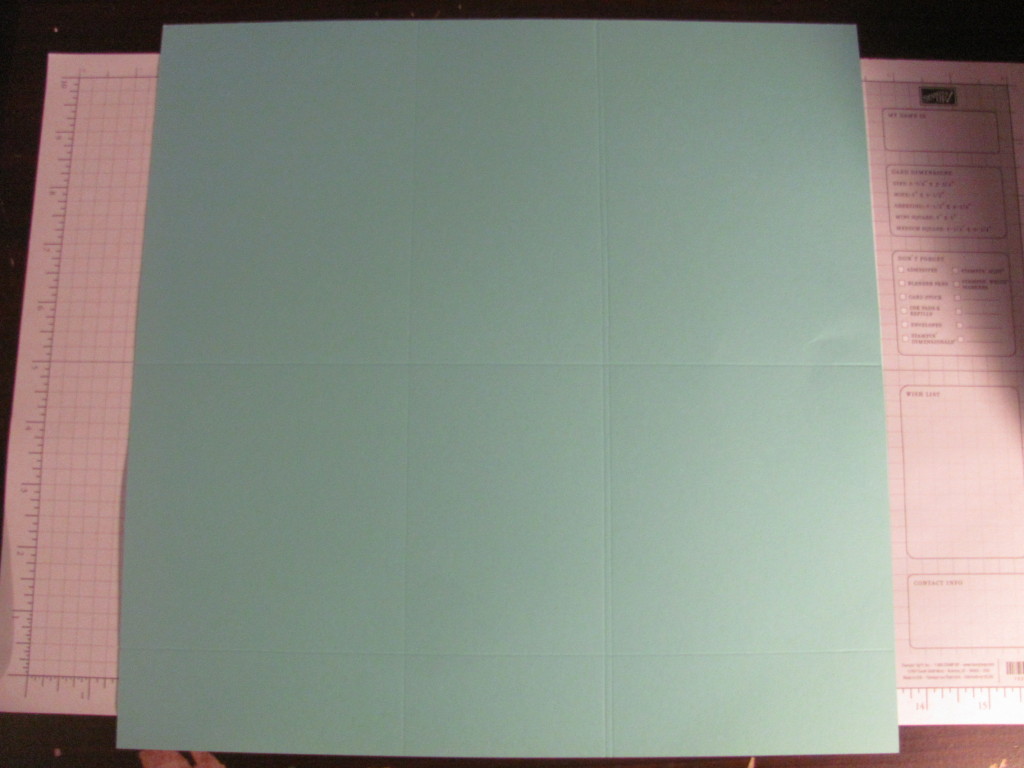 Step 2
Cut your lines scored at 6 and 10.5 until they intersect the other score line. I take this time to use my bone folder to crease all the score lines in. Everything gets folded the to the middle of the same side so you don't need to worry about flipping the paper over and folding a piece the opposite way.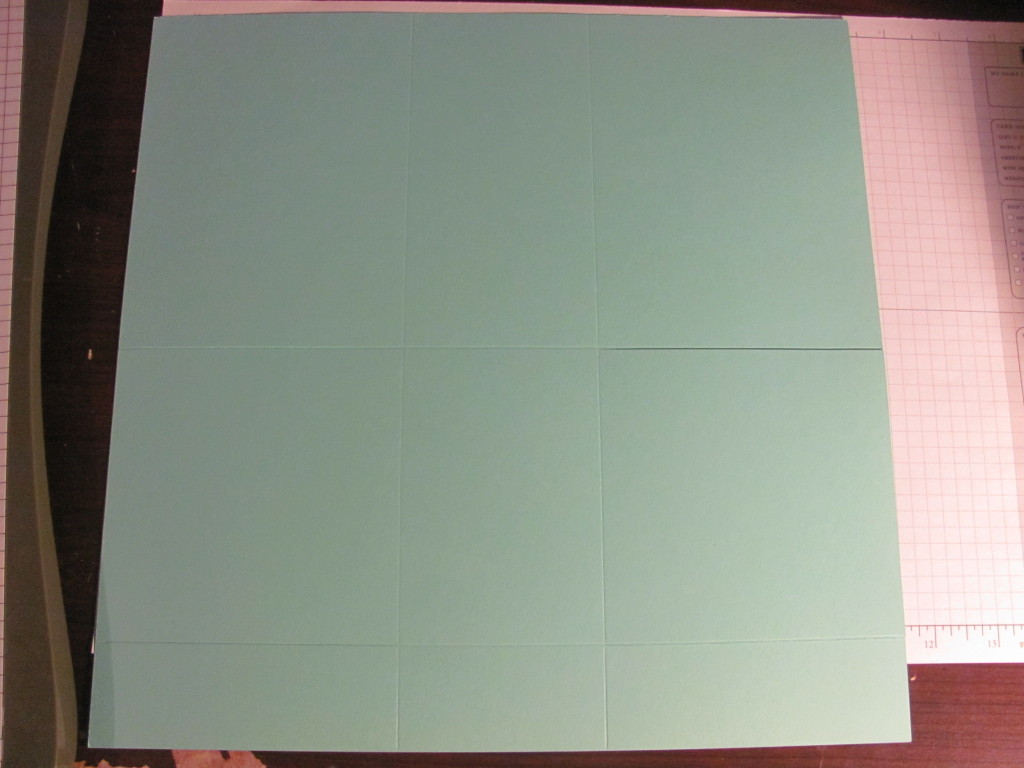 Step 3
You will notice by my picture I accidentally did step 4 before three. While it is totally ok to swap these two steps around, its a bit easier to do this first. Take your cardboard template (if using one) and draw out the shape you will cut out of the sides. I chose a swoopy side and you can see the template I cut out using very thin cardboard.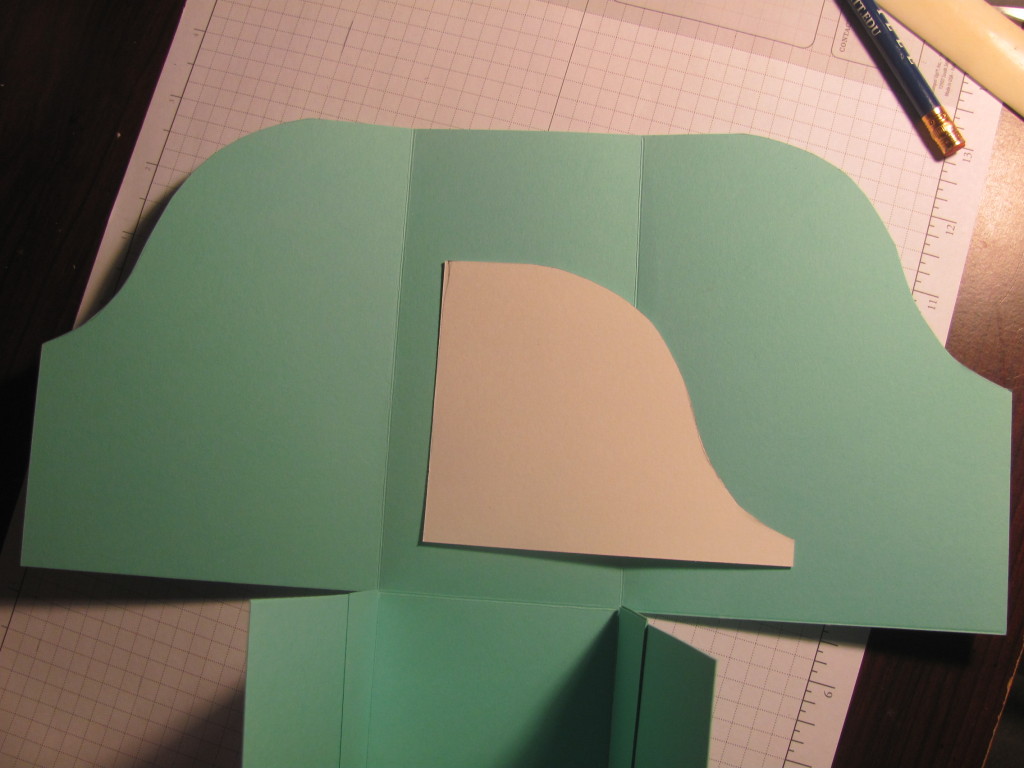 Step 4
With the smallest section toward you, stand the outer two pieces of the middle section up and wrap the outer two sections of the smallest row around them. This will create the bottom of the box. Line up your end so that they are flush to your surface and glue. As I was making the example I accidentally put the glue on the wrong side, hence the smaller pieces being glued to the inside of the medium piece. Since I put a cover on the inside it doesn't matter for looks on mine but if you plan on leaving it bare, make sure to glue the small pieces to the outside of the middle ones. Use the bone folder to smooth out the adhesive area.
Step 5
Fold up the big side pieces and line them up with the small end of the box. Trace the shape of the line of the big piece onto the exposed part of the middle piece then cut that section out.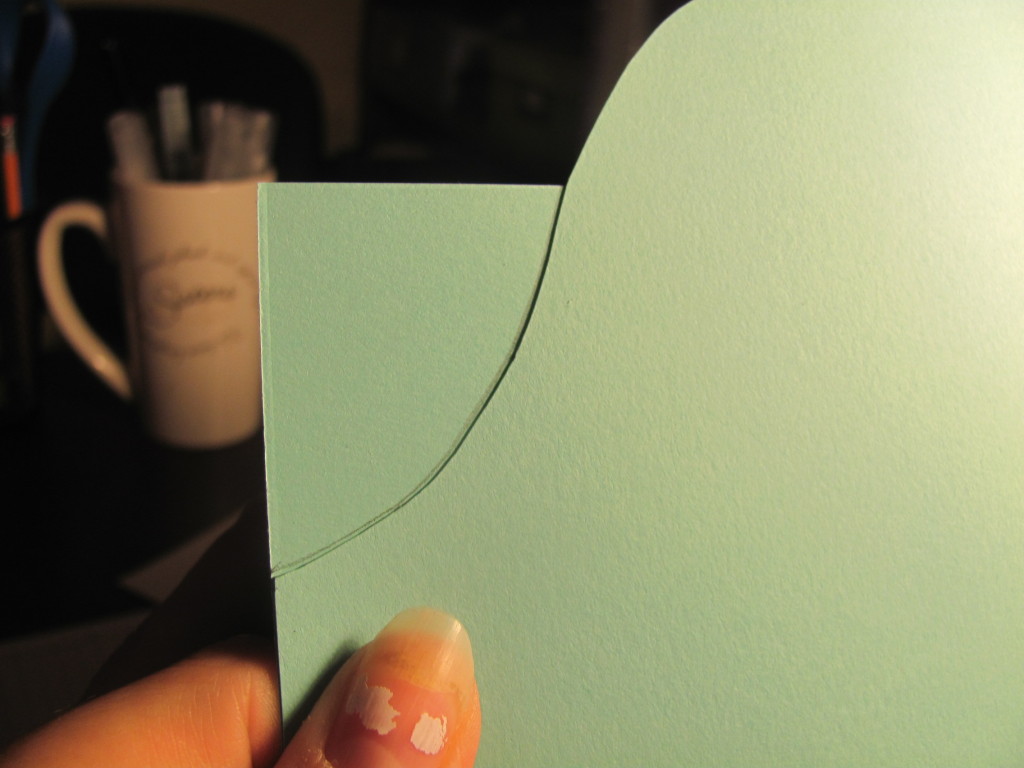 Step 6
With the extra corner cut off, adhere the last panel together. Ta dah! All done!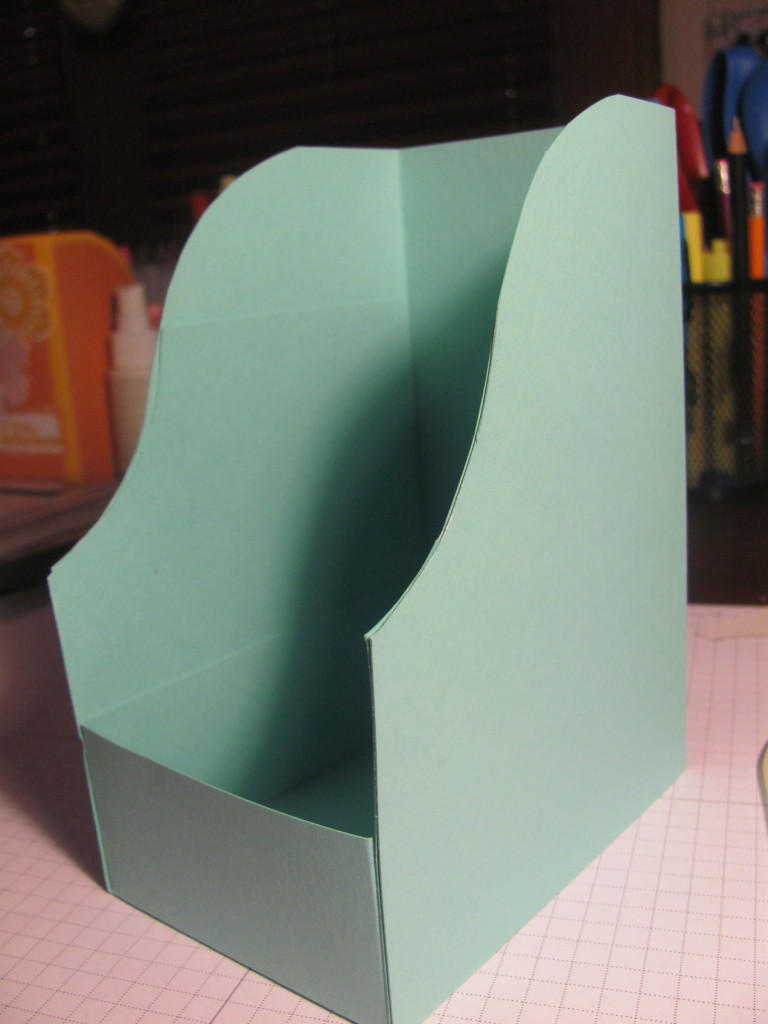 After you have your container put together, it's up to you on how to decorate it. I added some dsp and some of the retired Hodgepodge hardware to the front.  I also tried to add some stamped images to the sides but my son decided to use that moment to try to tackle my legs so the images got a little shifted. Oh well. I decided to add some matching dsp to the inside as well. Not only does it add a fun look, but it adds a little more stability.It is surprisingly strong for paper. I even put two smaller books in it, leaned them to the side and the paper still held it's shape. Here are some pictures with stuff in it.
I started out for these to just hold cards but now I am finding a lot of things I could put into these things. As of now I've even made a second one in Crisp Cantaloupe. I'm even thinking of taking 2 12×12 pieces of paper and making bigger containers.