For those special occasions
Another outgoing color had my attention when I created this one. Bravo Burgundy has been a favorite of mine so I will be sad to see it go. It has that perfect maroon feeling when I made stuff in my old high school colors. This was for a friend's fifth wedding anniversary. I was the maid of honor and this was around the shade of her dresses so I thought it would be fun to recreate that color scheme.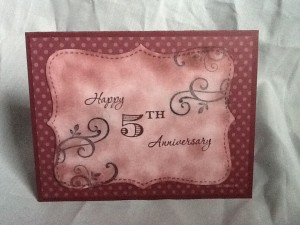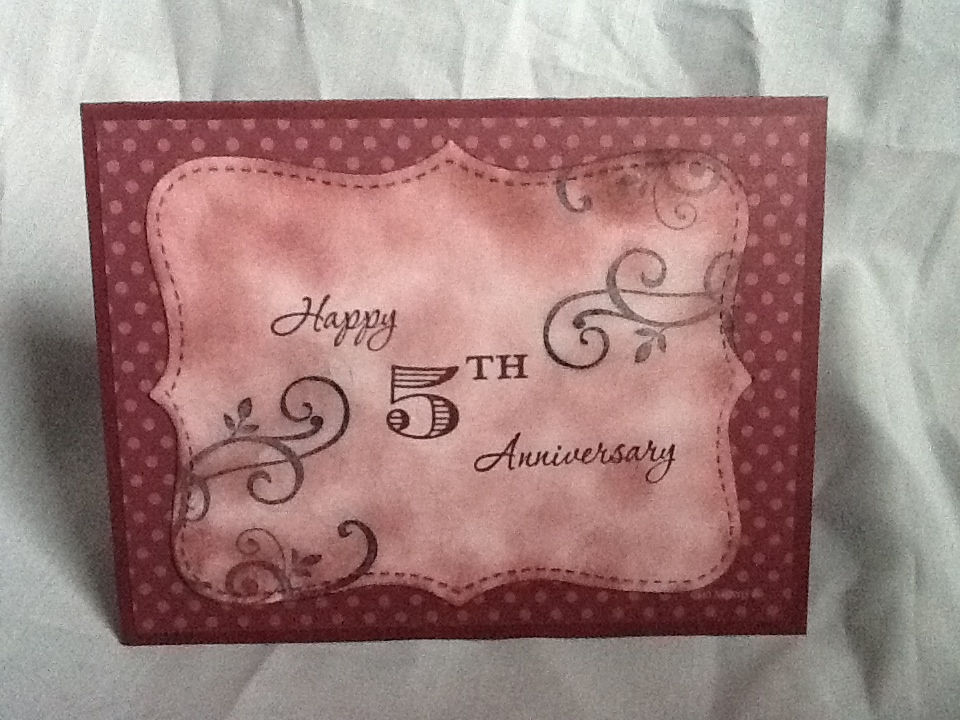 Memorable Moments set is great for making a personalized anniversary or birthday card because of the individual number pieces. The ink was applied to the white cardstock using the daubers (my new favorite tool!) I decided to also pull out the retired stamp set Baroque Motifs for the flourishes. This is a great set and is available on ebay. Stamped on white cut out with my new favorite die, Top Note.
Materials used: